Local time

Today, 14:00
Joined

Feb 14, 2020
Messages

1,087
Likes

309
Whether or not one is on the right, left or centre of the political spectrum, I believe it is high time that we as a society put our differences aside on this one particular issue and worked together for both our own good and for the benefit of our society as a whole. While questions will naturally arise and conspiracy theories blossom during times such as these, we should nonetheless leave our individual grievances to one side and work together, if only to achieve the greatest desire known to mankind, aka. survival and the wish to do anything and everything within our own power to prevent the likelihood of our own deaths. This should include understanding the simple truth that disease and the natural world from where it arose are indifferent to the human invention of politics. Arguing about this and that or indulging in the fiction of conspiracy writers won't save anyone, or make the reality of the situation disappear into thin air.
With perhaps the greatest pandemic in over a century facing us, it being the greatest threat to human life on a scale unknown since the Second World War, we are all vulnerable here whether or not we wish to hear this simple truth. We can have all the enjoyment in the world debating the issue in the here and now, but political discussion we cannot take to our own graves. If indulging in rancor, partisan politics and conspiracy mongering helps you deal with the very real and grave threat to human life, including your own by taking your mind off of an understandable fear, then fair enough. What you certainly should never do is to mislead others into following your own set of political judgments that have absolutely no basis in medical fact or reality. Or for your own good, with over 4 million cases worldwide and a killer pandemic spreading throughout the world like wildlife, perhaps you would simply be better off by waking up and facing reality.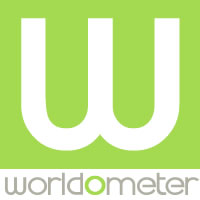 Live statistics and coronavirus news tracking the number of confirmed cases, recovered patients, tests, and death toll due to the COVID-19 coronavirus from Wuhan, China. Coronavirus counter with new cases, deaths, and number of tests per 1 Million population. Historical data and info. Daily...

www.worldometers.info